Bringing Minds Together
By Krystle Murphy
May 6, 2020
Great ideas don't happen in a vacuum. To ensure all ideas are effectively shared, an environment that promotes collaboration is imperative. Whether we're in a classroom, a workspace, or locations around the globe, a thoughtful approach to design and AV technology can boost collaboration.
The AVIXA AV Experience Awards program celebrates applications of AV that help enhance interactivity in its Best Collaborative Experience award. The three finalists illustrate how to amplify the way we collaborate.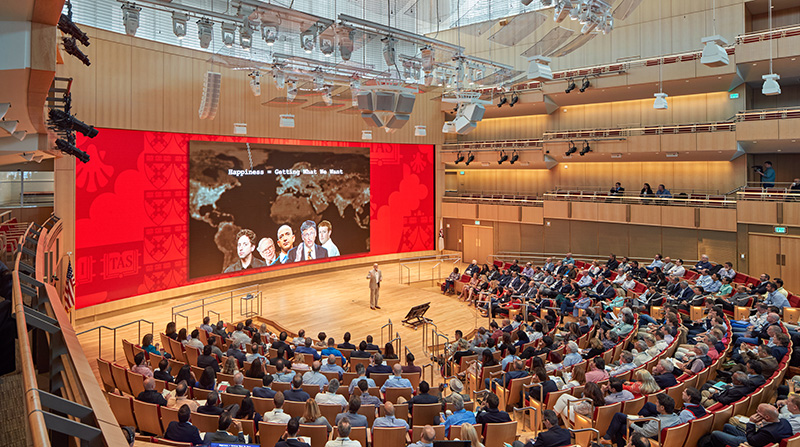 Klarman Hall, Harvard Business School
In October 2018, Harvard Business School opened Klarman Hall, a forum designed to connect voices from all over the world to discuss critical issues. Harvard's case method approach required a different design from traditional lecture-style classrooms. It wasn't enough to support one-direction communication. The room had to support the interaction on a large scale – a 1,000-seat room. The AV design by Idibri and installation by AVI-SPL, allows students to see each other and speak to each other from their seats. The sound systems allow for presentation, while a separate voice lift audio system supports the students' interaction in the hall. The oversized multimedia display (61.8 feet wide) is curved to optimize viewing angles. It supports concurrent media presentations, empowering a variety of ideas to be expressed at once.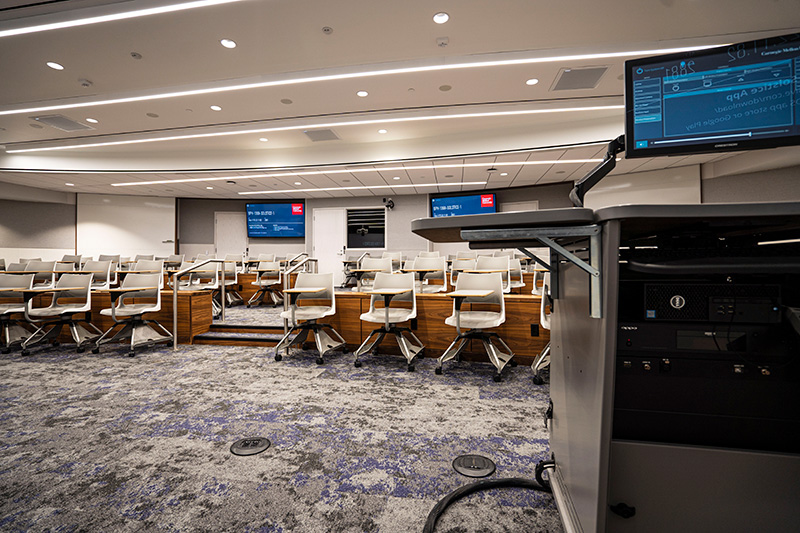 Baker Hall, Carnegie Mellon University
At Carnegie Mellon University in Pittsburgh, the school sought to transform a dedicated lecture hall – 136A – which featured fixed-row seating, front chalkboards, and outdated AV technology. The lecture hall was redesigned to support the university's pedagogical shift toward active learning and "the flipped classroom" – encouraging students to initially engage with content outside of the classroom, while maximizing in-class time for engagement between the material, students, and professors. To accomplish this, the classroom's infrastructure and equipment now features ceiling-mounted projectors for presentations, flexible seating, videoconferencing, live streaming, and connectivity to support BYOD.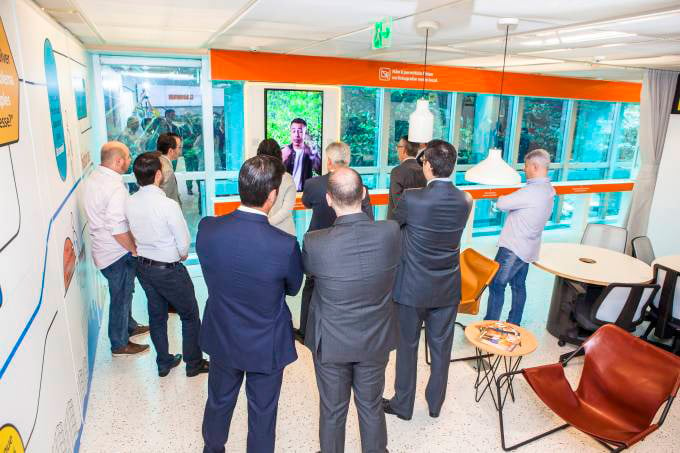 Customer Experience Center, Bank Itaú
Bank Itaú created its Customer Experience Center in São Paulo to learn more about their clients and find areas where the bank is succeeding and where there is need for improvement. They envisioned a collaborative environment and worked with KVM Informática and Class Produções to achieve that through the curation of AV technology. Upon entry, visitors are welcomed by a holographic mirror featuring Itaú's CEO who explains the company's objective of engaging with clients and offering a better experience. In the center, video displays showcase client testimonials and social media messages (both positive and negative). After learning about the clients' pain points, the visitor is brought to an interactive table, which shows the process for improving the customer experience – measure, engage, and transform.
I'm sure you take notice when you're having a highly collaborative experience – which ultimately leads to increased productivity. That's rarely unplanned. It likely took a lot of collaborative minds to create that collaborative experience.
The winners of the AV Experience Awards will be announced in June 2020, and they will join a virtual panel discussion during InfoComm 2020 Connected on Tues., June 16, to talk about the challenges and triumphs of their projects.