Immersed Into Another World
By Krystle Murphy
May 26, 2020
Have you ever entered a space and felt like you stepped into a different world or another era? The environment captures your senses through intricate design of the space's lighting, sound, and visuals.
The AVIXA AV Experience Awards celebrate illusionary or simulated environments that envelop individuals into a multisensory experience in its Best Immersive Experience award. The three finalists exemplify how you can bring history to life and take dining patrons to a faraway place.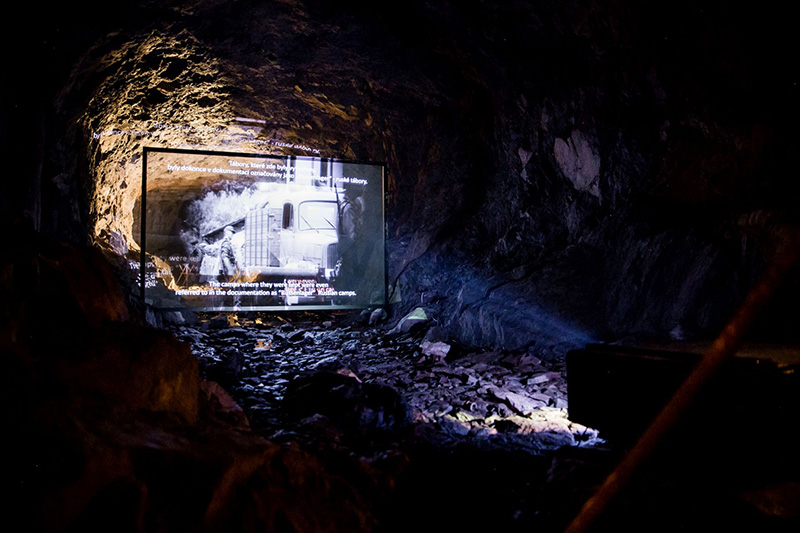 Underground City of Osówka
The Underground City of Osówka in Poland is part of Riese, a Nazi Germany construction project during WWII. The structure is a grid of tunnels and underground halls now open to the public for tours to learn more about the history. Projekt Multimedia sp. z o.o. worked with the site organizers to transport visitors back in time into gloomy, cold tunnels filled with holograms of concentration camp inmates, laborers, and German soldiers. Since the shaft to the underground is off limits to the public, projection makes it possible for visitors to feels as if they're riding the elevator up to the surface.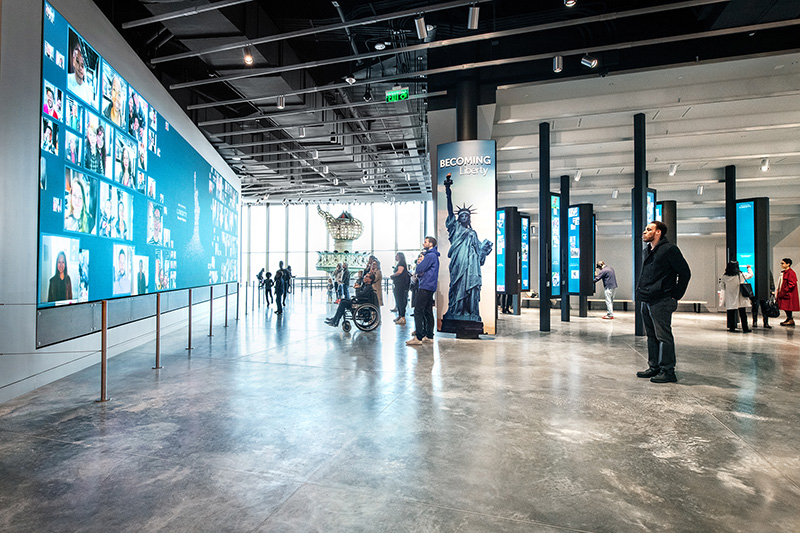 Statue of Liberty Museum
The new Statue of Liberty Museum, opened May 2019, was designed to provide a great experience for all – providing technology for hearing and visually impaired individuals and an abundance of visuals as method to better connect with visitors of all languages. ESI Design worked with the museum to incorporate a multitude of AV elements. In the Engagement Gallery, there are speakers embedded into the walls that recreate the sounds of building the Statue, including a bed of workers' voices calling out to each other as they build wooden forms and hammer copper. There are also two transparent LCD screens that act as digital windowpanes overlooking the streets of Paris and Brooklyn and displaying historical content surrounding the fundraising efforts for the Statue.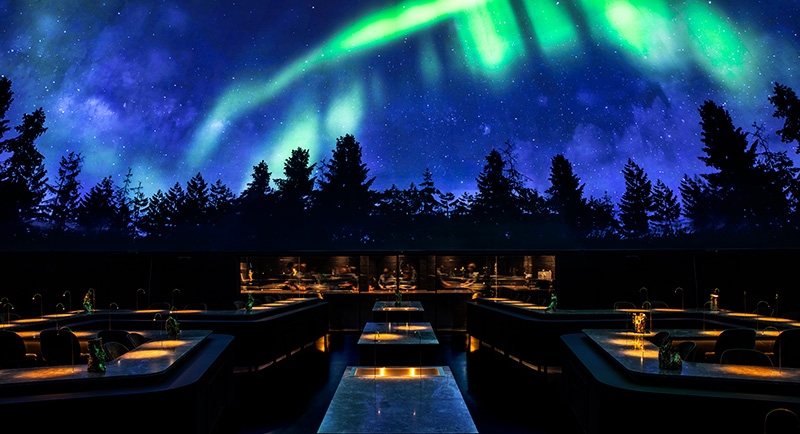 The Alchemist restaurant in Copenhagen, Denmark
Traveling to Copenhagen, Denmark, to visit the restaurant Alchemist, you'll find yourself immersed into a different world upon entering the main dining hall. The dome ceiling can transport you into the sea or under the Northern Lights. This magical experience was created by Audio-Visuelt Centrum A/S utilizing 10 projectors and audio distribution. Patrons' senses are amplified beyond taste and smell during this dining experience.
Whether you want to journey to another land or time, it's all possible through the carefully crafted elements of the space – some details so small you might not consciously notice – but they're all working together to create that holistic experience.
The winners of the AV Experience Awards will be announced in June 2020, and they will join a virtual panel discussion during InfoComm 2020 Connected on Tues., June 16 at 10 a.m. EDT, to talk about the challenges and triumphs of their projects.