Making It Personal
By Krystle Murphy
May 18, 2020
An experience feels special when it's created just for you. Remember looking for your name on personalized keychains and how pleased you were when you found it? This made you feel special, because someone thought of your name. Likewise, technology has the ability to create a unique experience for each person – to make a moment memorable.
The AVIXA AV Experience Awards honor applications of AV that create personalized experiences in the Best Individualized Experience award. The two finalists show how AV can help connect with audiences and leave a lasting impression.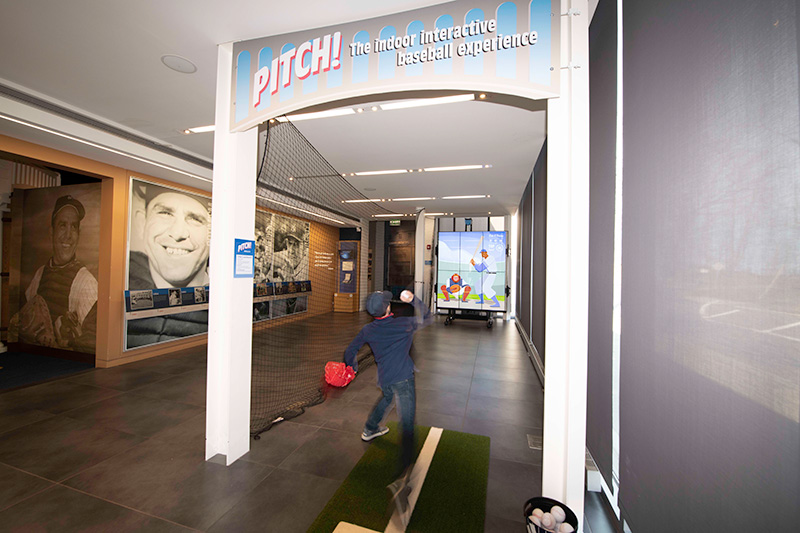 Yogi Berra Museum and Learning Center
The Yogi Berra Museum and Learning Center, located on the campus of Montclair State University in Montclair, NJ, is an engaging setting that reflects the good nature, humor, and humility of famed New York Yankees catcher Yogi Berra. TRITECH Communications collaborated with exhibit designer Responsive Spaces to create the museum's extremely popular "PITCH!" immersive experience. It allows visitors to face off with an animated batter and catcher and track the ball's velocity and accuracy. Then the umpire responds with a "strike" or "ball" call, along with a fitting "Yogi-ism" – maybe an "it ain't over till it's over." The team was faced with a multitude of challenges: What type of ball would provide the most accurate experience? What type of glass would best protect the video displays? The final product is a fun, safe, and portable exhibit.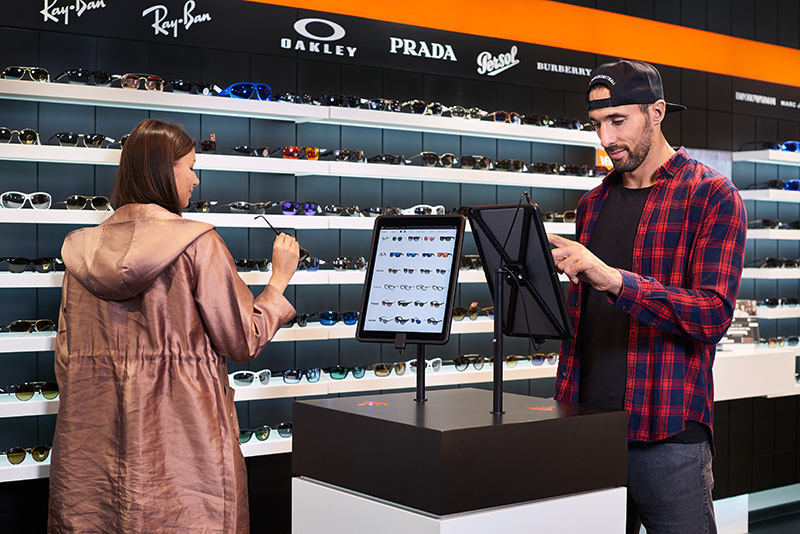 Edel-Optics Digital Retail Store
Based in Hamburg, Germany, Edel-Optics, a primarily online retailer, was looking for a way for its in-person shops to provide a fun, unique customer journey that wasn't overwhelming during the purchasing process. Within its in-person retail shops, about 1,200 spectacle frames are on display. To create a personalized experience, Edel-Optics' in-house IT team added an RFID chip to each set of frames. Sensors in the store's mirrors detect the chip and connect to the accompanying iPad, which then shares product information such as pricing, available colors, and comparable frames to the customers. LED shelves serve as an in-store product finder and show through colorfully marked points the exact location of the pair of glasses selected on the iPad.
People long for individualized experiences. You may have never found your name on a personalized keychain, but in the modern world of AV, it's likely you'll at least see your name lit up on a digital display.
The winners of the AV Experience Awards will be announced in June 2020, and they will join a virtual panel discussion during InfoComm 2020 Connected on Tues., June 16, to talk about the challenges and triumphs of their projects.